Japanese Lonely Hearts Warned to Beware Dating App Crypto Scammers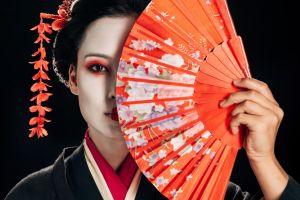 Japanese men aged 30-49 are increasingly finding themselves the target of sophisticated crypto scams that pry on love-hungry users via dating apps – with a national watchdog stepping in with a warning to be mindful of the risks of investing in tokens on the advice of strangers.
The National Consumer Affairs Center of Japan (NCAC), the state's biggest consumer watchdog, said in a statement that the number of complaints it has received from male users of international dating apps more than doubled last year on 2019 numbers as dating sites user numbers rise in the wake of coronavirus lockdowns.
The NCAC warned that in the cases it has investigated, a number of the "love-seeking women" with whom Japanese male users interacted on dating apps gradually persuaded their victims to invest in crypto projects using "fake" trading platforms.
It gave the example of one unnamed man in his 30s who struck up a conversation with a woman via a dating app. She proceeded to convince him to make an investment worth over USD 7,100 in crypto using an ostensibly bona fide-looking crypto exchange.
The site, however, turned out to be bogus, and his funds were lost.
The watchdog urged users to "read the terms and conditions of dating sites carefully before using," use caution when confronted with stories about making money, to "invest carefully" and be careful not to surrender "personal information easily."
Per a report from Yahoo Japan, the phenomenon is widespread. The report's author noted that some men have been stung for as much as USD 16,150 by women they believed were trustworthy.
Another 40+ man planned marriage with a Taiwanese woman – purportedly in her 20s. After much love-talk, the woman eventually persuaded him to make a five-figure investment in a token she said would increase in value sevenfold. That same token later plummeted in value to almost zero.
And a common tactic among women claiming to be from Singapore, Taiwan, Mainland China, and elsewhere in Asia involves directing Japanese men to buy tokens using a bogus trading site named in the article only as "I" – which allegedly originates in China.
The watchdog added that in the case of fraudulent businesses that were based overseas, the chances of retrieving lost funds were incredibly small.
Instead, it advised that anyone who feels unsure about potential investment opportunities check to see whether the organization they are thinking of investing in has been whitelisted by the nation's top financial sector and crypto regulator, the Financial Services Agency.
___
Learn more:
– Crypto Exchange Bithumb: Beware Bogus Brokers Posing as Our Staff
– 'Dozens' of Arrests as South Korean Police Swoop on Bogus Ethereum Fund
– Cryptoverse Warns: Protect Your Bitcoin From Fake Ledger Apps
– 33% of Surveyed ICO Investors Feel Deceived, But 56% Would Invest Again
Bitcoin, Ethereum and Altcoins Drop After Tagging Resistance
Bitcoin price topped near the key USD 52,000 resistance level and started a fresh decline. BTC broke the USD 50,000 and USD 48,000 support levels. It even tested USD 46,000 and it is currently (05:00 UTC) struggling to recover above USD 48,000.
Similarly, there was a fresh decline in most major altcoins. ETH failed to settle above USD 1,665 and declined over USD 150. XRP/USD traded below the USD 0.450 support zone and it might continue lower.
Total market capitalization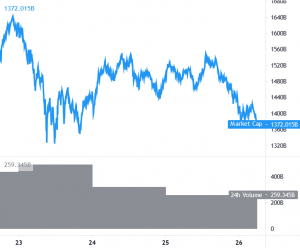 Bitcoin price
After a failed attempt to clear USD 52,000, bitcoin price started a fresh decline. BTC broke a couple of important supports near USD 50,000 and USD 48,000. The gained pace below USD 48,000 and it even tested the USD 46,000 level. An immediate resistance on the upside is near the USD 48,000 level. The first major resistance is now forming near the USD 50,000 pivot level.
On the downside, the USD 46,000 zone is a short-term support. The key breakdown support is near the USD 45,000 level, below which there is a risk of a sharp decline to USD 42,000.
Ethereum price
Ethereum price struggled to settle above the USD 1,665 resistance and started a fresh drop. ETH broke the USD 1,600 and USD 1,550 support level. It even broke USD 1,500 and tested USD 1,450. The price is now consolidating losses near USD 1,500, with an immediate resistance at USD 1,550.
If ether price fails to start a recovery wave above USD 1,550 and USD 1,600, there could be a heavy downward move below the USD 1,450 support.
BNB, litecoin, and XRP price
Binance Coin (BNB) failed to stay above the USD 250 support level and declined below USD 235. BNB even spiked below USD 225 and tested USD 220. The price is now back above USD 225, but the previous support at USD 235 and USD 242 could prevent gains. The main resistance is now forming near the USD 250 level.
Litecoin (LTC) declined below the USD 180 level and it even spiked below the USD 172 support. However, the bulls were active above USD 165 and the price is recovering higher. It is trading above USD 170, but there are chances of a strong selling interest near the USD 180 and USD 182 levels. On the downside, the USD 165 level is a major support zone.
XRP price followed bitcoin and broke the USD 0.450 support level. It even broke the USD 0.420 support and traded close to USD 0.410. The price is now recovering higher, but the previous support at USD 0.450 and USD 0.455 could possibly act as hurdles in the near term.
Other altcoins market today
Many altcoins declined over 10%, including XVS, CAKE, STX, DODO, IOST, ICX, SOL, HT, COMP, FTM, BNT, NPXS, DOGE, ATOM, and AVAX. Conversely, 1INCH gained over 20% and it climbed towards USD 4.50.
Overall, bitcoin price failed to clear a major resistance near USD 52,000 and started a fresh decline. If BTC fails to stay above USD 45,000, the bears might aim for USD 42,000.
_____
Find the best price to buy/sell cryptocurrency: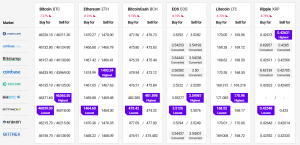 Duma Committee Chief Throws up Roadblock to Russia's Crypto Tax Plans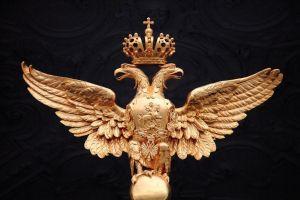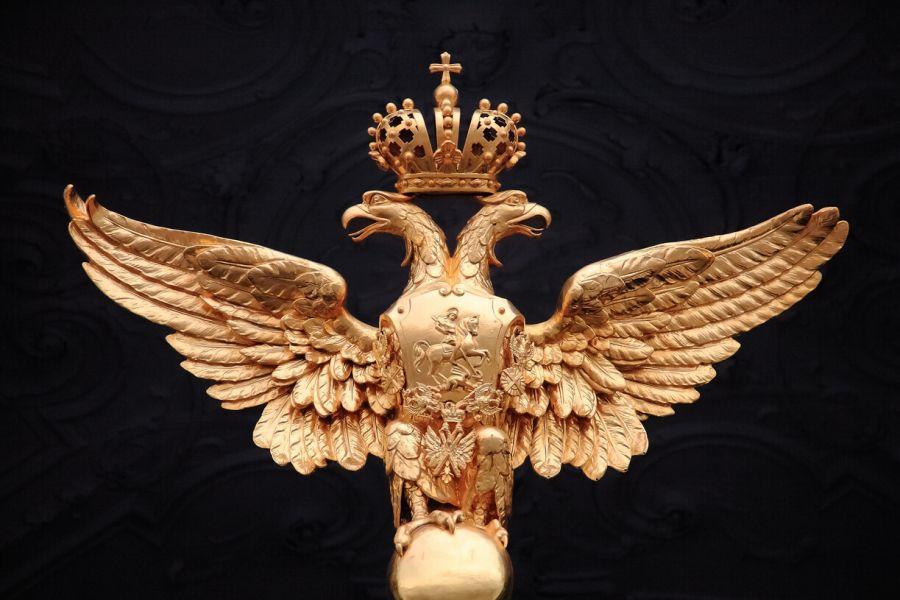 A parliamentary legislation committee leader has stated that there is a need to provide with legal status and legally binding definitions for crypto-related terms in Russia before proceeding with further tax-related lawmaking and regulation. The move potentially throws a spanner into the works of the government's much-maligned crypto tax proposal, which has already passed its first reading in parliament this month.
Per Interfax, the Chairman of the Committee on State Building and Legislation, Pavel Krasheninnikov, spoke of the need to "legalize" cryptoassets – something that the country's only piece of crypto-related legislation to date failed to do, instead making use of ambiguous language such as "digital assets," which could refer to stablecoins, central bank digital currencies and security token offerings, as well as crytoassets like bitcoin (BTC).
The issue of legal status has become a sticking point for Moscow, which is seeking to modify the tax code so that crypto profits can be taxed in Russia beginning in 2022. A number of parties have pointed out (including a presidential advisory body), however, that it is impossible to ask courts to ensure taxes are placed on crypto when the very notion of crypto does not yet exist in the Russian legal framework.
The news agency quoted Krasheninnikov as stating, at a meeting of Yekaterinburg political leaders,
"On the one hand, [cryptoassets] are not recognized as an [asset class]. On the other hand, the government has introduced a bill that requires [cryptoassets] to be taxed. We have told them to decide: either you tax it, which means [cryptoassets] are an [asset class] or, if you say that [cryptoassets] are not an [asset class], do something about it."
Krasheninnikov also pointed out another possible legal wrinkle: The fact that the aforementioned piece of already-promulgated legislation outlaws payments made in cryptoassets.
If the government wants to assert that crypto is an asset class, the committee chief said that it would then be "necessary to enable transactions," make it "legal, not as is currently the case."
It would also be necessary to allow the possibility of inheriting crypto and allow for the "joint ownership" of crypto funds.
___
Learn more:
– Lawyers Take Aim at Russia's Crypto Legislation
– The G7 Taxman Is Coming for Your Crypto Profits
– Here Are the Ways Governments Could Attack Bitcoin – and None of them Sound Hot
– Can't Beat Crypto Regulators? Educate Them
– Regulators Ponder Strategy As Bitcoin & Co Are Too Large to Ignore
– A Hint From Davos: Regulating Crypto Is 'in the Public Interest'
Giant Rakuten to Let Customers Charge E-Pay Accounts with BTC, ETH, BCH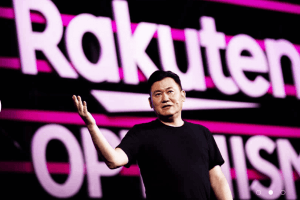 The Japanese e-commerce and business giant Rakuten has taken yet another significant step into the world of crypto – by linking its crypto platform with its e-pay operations.
In an official release, the firm announced that it would allow customers of its Rakuten Wallet crypto wallet and exchange platform to top up their e-pay accounts using bitcoin (BTC), ethereum (ETH) and bitcoin cash (BCH), in what it claimed was a Japanese first: The company stated that no other firms allowed "charge-free" crypto-to-e-pay transactions.
The company operates its own Rakuten Cash and Rakuten Pay ecosystems, which allows customers to spend their money via smartphone apps at participating outlets, including the convenience store chains Lawson and 7 Eleven, as well as the Seiyu supermarket group.
Rakuten Cash can also be exchanged for Rakuten Points, which can be used to pay at partner firms like McDonald's in Japan, as well as the retail chain FamilyMart.
The gateway will mean that crypto customers will also be able to spend their tokens on a range of Rakuten's own products and services, including its mobile operations, travel, streaming services, as well as its Kobo e-books and audiobooks retailing platform.
The company noted that only customers of its standard crypto wallet would be able to access the Rakuten Cash-buying function, and not the users of its crypto margin trading app – Wallet Pro.
To drum up support for its new offer, the firm announced that it would credit anyone seeking to top up their Rakuten Cash wallets using crypto would receive additional points – as part of a campaign that will run until March 24.
In a further boost for crypto users, the firm will be adding a tab to its e-pay app that will navigate users directly to a Rakuten Wallet-hosted crypto pay interface.
The firm stated that the service would launch in spring this year and crypto transactions would be restricted to a minimum of around USD 9.50, with a maximum monthly limit of USD 950,000.
___
Learn more:
– Business Heavyweight Rakuten Offers Bitcoin 'Cashback' on Pizza Delivery
– BIS and SWIFT Intensify Race With Crypto For Cross-Border Payments
– Bill Gates Champions His Own 'Digital Money' – But What Is It?
– PayPal Touts Crypto For Its 'Super App,' But It Won't Buy Bitcoin Just Yet
– Digital Yuan Must Dethrone Alipay, WeChat Pay Before Taking on USD – Researcher