Active Ethereum DApp Users Grew by 97% in Q2 2020
Dapp.com's new DApp market Q2 2020 report shines brightly for most DApp networks, with Ethereum

BUY NOW being the biggest winner.
The DeFi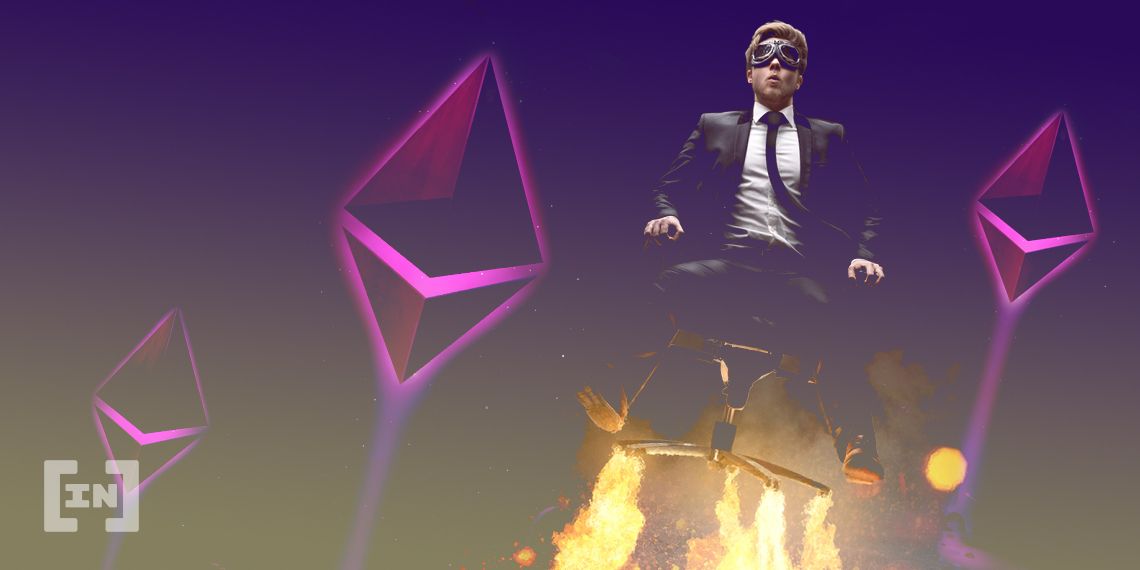 Decentralized Finance (DeFi) is a term that is being used to describe the world of financial services that are increasingly… More space is clearly a fundamental reason for the boom in the DApp market. The majority of the activity stems from related services.
Dapp.com recently published a report on the state of DApps in Q2 2020. It provides a range of insights into the progress that the DApp space has made since the first quarter of 2020.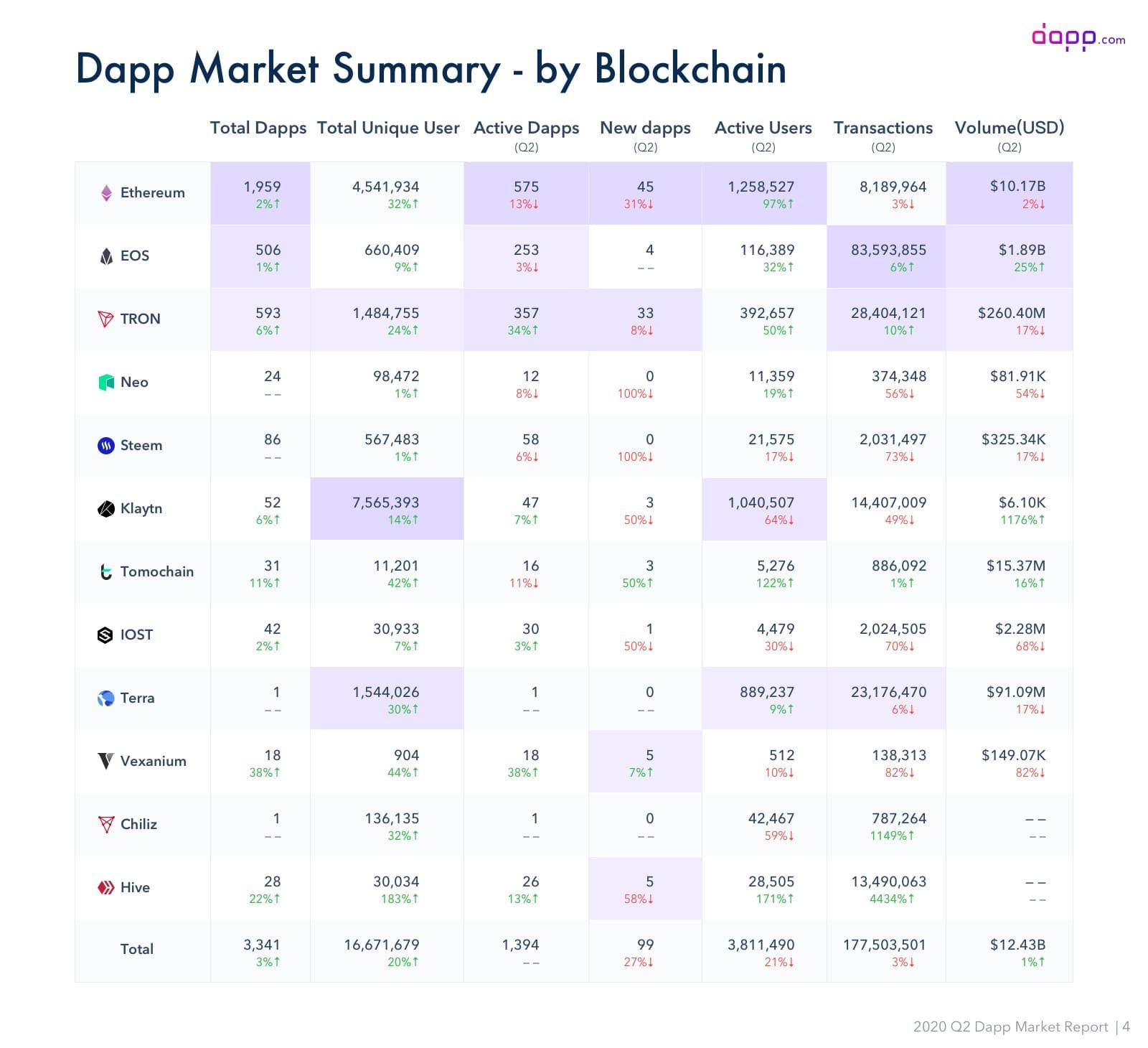 The report examined various metrics in determining the quality of each network's DApp ecosystem. It looked at major networks like Ethereum, EOS, and TRON, as well as less prominent networks like Tomochain, Chiliz

BUY NOW, and Hive.
Volumes were only calculated based on the network's native token, and not compatible synthetic tokens like Wrapped Ether. Dapp.com pulled the data from sources such as CoinGecko, Etherscan, Bloks.io, TRONSCAN, and NEOSCAN.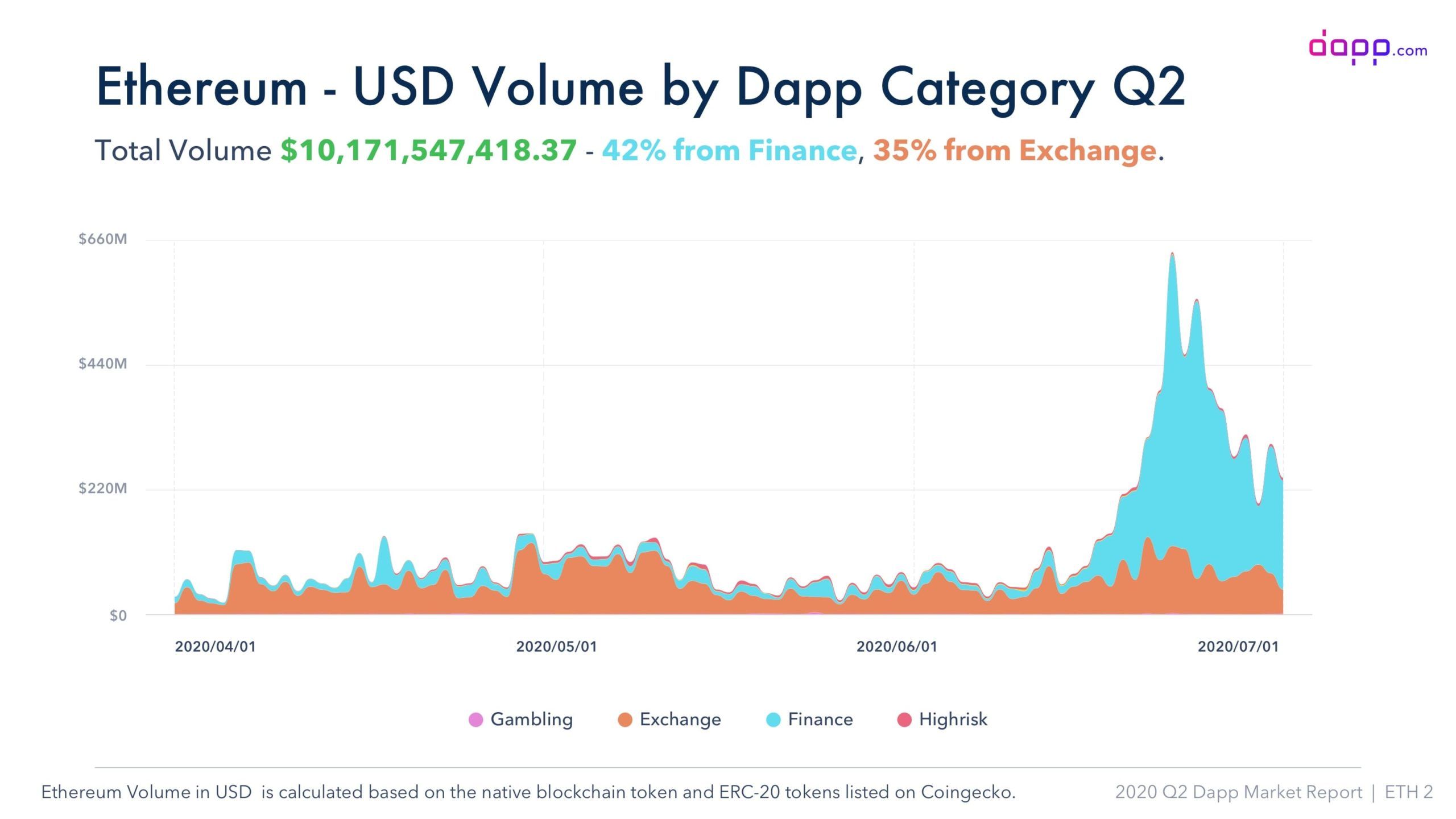 DeFi Explosion
The overall market growth has been strong. The transaction volume of DeFi DApps, in particular, has had a substantial impact on the market. DeFi DApps reached an all-time high transaction volume of approximately $608 million on June 21.
⁠It wasn't a coincidence that Compound Finance's COMP token also hit an all-time of $372.9 on the same day. Unsurprisingly, finance DApps saw some of the highest use. Users transferred nearly $5 billion this quarter, a 67% jump from Q1 2020.
A large part of this results from the burgeoning DeFi space, which has grown exponentially in value. Other key highlights from the analysis refer to the positive effects of the DeFi explosion in June, the arrival of new DApps, and an increase in transaction volumes.
The report goes on to detail the growth of DApp statistics for over ten networks, and there are some interesting and surprising results.
Ethereum Still Tops. Other Networks Experience Modest Growth
The overall DApp market summary shows that Ethereum performed the best, even if the number of new and active DApps had dropped by 31% and 13%, respectively. Notably, however, the total number of unique users has perceptibly increased, growing by 32%.
Even more noticeable is the number of active users, which has almost doubled, growing by 97% in Q2 to over 1.25 million users. EOS, one of Ethereum's biggest rivals, experienced slower growth, but growth nonetheless. Like Ethereum, it dropped in terms of both overall transaction value and new DApps.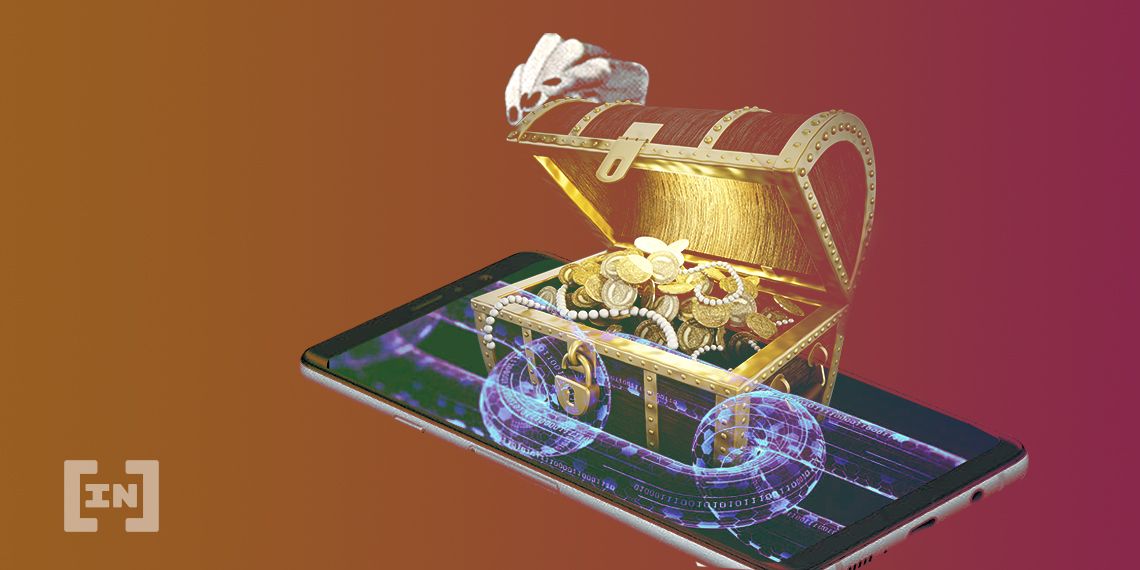 It did, however, increase its active user base by 50% while unique users grew by 24%. TRON did better than EOS, with more DApps and unique users. The network has 1.48 million unique users, up 24% from Q1 2020. It's active user base grew by 50% to stand at roughly 392,000. USD volume, however, experienced a considerable drop, down 17% to $260 million for the quarter.
At 506 and 593 DApps respectively, EOS and TRON are dwarfed by Ethereum's 1959 DApps. Ethereum is looking particularly strong, given that multiple decentralized applications and developers are looking into integrated DeFi protocols and token services.
The ultimate goal, as always, is to boost financial freedom and inclusion with permissionless solutions.
DeFi Has Contributed Greatly to DApp Growth
A large part of the growth in DApps can be attributed to the recent renaissance of DeFi, which has trended steadily upwards in the past 18 months.
The introduction of the COMP token brought much attention to the space. COMP overtook Maker

BUY NOW as the most valuable DeFi asset ⁠climbing to a staggering market cap of $1.9 billion. Maker, by comparison, has a market cap of just under $600 million.
Lending protocols like Compound have sparked the arrival of several yield farming programs, which lets users earn interest on assets that don't need to be stored or staked. The average number of DApp users on Ethereum increased by 48% after COMP was released. Additionally, 97.5% of the Q2 DApp volume on Ethereum was related to DeFi products and services.
Ethereum's on-chain metrics have also grown side by side with DeFi, an indication that the network is living up to its potential as a vehicle for global economic freedom. Many projects have released products relevant to the DeFi space, including Kyber Network

BUY NOW, 0x

BUY NOW, and Loopring

BUY NOW.
---
---
Do you want to Be In Crypto?Join our Telegram Trading Group for FREE Trading Signals,a FREE Trading Course for Beginners and Advanced Tradersand a lot of fun!

Images courtesy of Shutterstock, TradingView and Twitter.
Disclaimer. Read MoreRead Less
As a leading organization in blockchain and fintech news, BeInCrypto always makes every effort to adhere to a strict set of editorial policies and practice the highest level of journalistic standards. That being said, we always encourage and urge readers to conduct their own research in relation to any claims made in this article.
This article is intended as news or presented for informational purposes only. The topic of the article and information provided could potentially impact the value of a digital asset or cryptocurrency but is never intended to do so. Likewise, the content of the article and information provided within is not intended to, and does not, present sufficient information for the purposes of making a financial decision or investment. This article is explicitly not intended to be financial advice, is not financial advice, and should not be construed as financial advice. The content and information provided in this article were not prepared by a certified financial professional. All readers should always conduct their own due diligence with a certified financial professional before making any investment decisions.
The author of this article may, at the time of its writing, hold any amount of Bitcoin, cryptocurrency, other digital currency, or financial instruments — including but not limited to any that appear in the contents of this article.
Bitcoin, Ethereum and Altcoins Drop After Tagging Resistance
Bitcoin price topped near the key USD 52,000 resistance level and started a fresh decline. BTC broke the USD 50,000 and USD 48,000 support levels. It even tested USD 46,000 and it is currently (05:00 UTC) struggling to recover above USD 48,000.
Similarly, there was a fresh decline in most major altcoins. ETH failed to settle above USD 1,665 and declined over USD 150. XRP/USD traded below the USD 0.450 support zone and it might continue lower.
Total market capitalization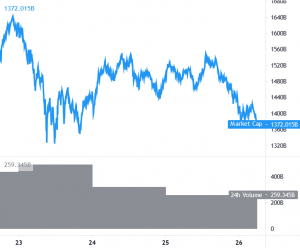 Bitcoin price
After a failed attempt to clear USD 52,000, bitcoin price started a fresh decline. BTC broke a couple of important supports near USD 50,000 and USD 48,000. The gained pace below USD 48,000 and it even tested the USD 46,000 level. An immediate resistance on the upside is near the USD 48,000 level. The first major resistance is now forming near the USD 50,000 pivot level.
On the downside, the USD 46,000 zone is a short-term support. The key breakdown support is near the USD 45,000 level, below which there is a risk of a sharp decline to USD 42,000.
Ethereum price
Ethereum price struggled to settle above the USD 1,665 resistance and started a fresh drop. ETH broke the USD 1,600 and USD 1,550 support level. It even broke USD 1,500 and tested USD 1,450. The price is now consolidating losses near USD 1,500, with an immediate resistance at USD 1,550.
If ether price fails to start a recovery wave above USD 1,550 and USD 1,600, there could be a heavy downward move below the USD 1,450 support.
BNB, litecoin, and XRP price
Binance Coin (BNB) failed to stay above the USD 250 support level and declined below USD 235. BNB even spiked below USD 225 and tested USD 220. The price is now back above USD 225, but the previous support at USD 235 and USD 242 could prevent gains. The main resistance is now forming near the USD 250 level.
Litecoin (LTC) declined below the USD 180 level and it even spiked below the USD 172 support. However, the bulls were active above USD 165 and the price is recovering higher. It is trading above USD 170, but there are chances of a strong selling interest near the USD 180 and USD 182 levels. On the downside, the USD 165 level is a major support zone.
XRP price followed bitcoin and broke the USD 0.450 support level. It even broke the USD 0.420 support and traded close to USD 0.410. The price is now recovering higher, but the previous support at USD 0.450 and USD 0.455 could possibly act as hurdles in the near term.
Other altcoins market today
Many altcoins declined over 10%, including XVS, CAKE, STX, DODO, IOST, ICX, SOL, HT, COMP, FTM, BNT, NPXS, DOGE, ATOM, and AVAX. Conversely, 1INCH gained over 20% and it climbed towards USD 4.50.
Overall, bitcoin price failed to clear a major resistance near USD 52,000 and started a fresh decline. If BTC fails to stay above USD 45,000, the bears might aim for USD 42,000.
_____
Find the best price to buy/sell cryptocurrency: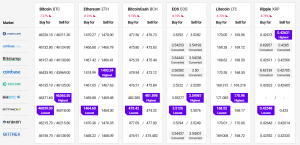 Duma Committee Chief Throws up Roadblock to Russia's Crypto Tax Plans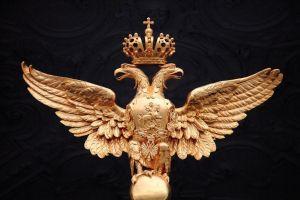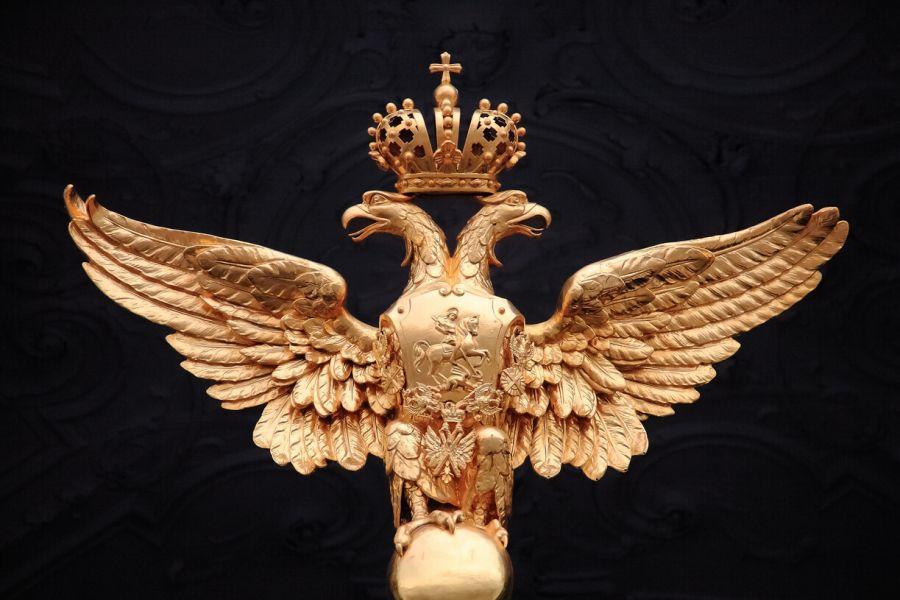 A parliamentary legislation committee leader has stated that there is a need to provide with legal status and legally binding definitions for crypto-related terms in Russia before proceeding with further tax-related lawmaking and regulation. The move potentially throws a spanner into the works of the government's much-maligned crypto tax proposal, which has already passed its first reading in parliament this month.
Per Interfax, the Chairman of the Committee on State Building and Legislation, Pavel Krasheninnikov, spoke of the need to "legalize" cryptoassets – something that the country's only piece of crypto-related legislation to date failed to do, instead making use of ambiguous language such as "digital assets," which could refer to stablecoins, central bank digital currencies and security token offerings, as well as crytoassets like bitcoin (BTC).
The issue of legal status has become a sticking point for Moscow, which is seeking to modify the tax code so that crypto profits can be taxed in Russia beginning in 2022. A number of parties have pointed out (including a presidential advisory body), however, that it is impossible to ask courts to ensure taxes are placed on crypto when the very notion of crypto does not yet exist in the Russian legal framework.
The news agency quoted Krasheninnikov as stating, at a meeting of Yekaterinburg political leaders,
"On the one hand, [cryptoassets] are not recognized as an [asset class]. On the other hand, the government has introduced a bill that requires [cryptoassets] to be taxed. We have told them to decide: either you tax it, which means [cryptoassets] are an [asset class] or, if you say that [cryptoassets] are not an [asset class], do something about it."
Krasheninnikov also pointed out another possible legal wrinkle: The fact that the aforementioned piece of already-promulgated legislation outlaws payments made in cryptoassets.
If the government wants to assert that crypto is an asset class, the committee chief said that it would then be "necessary to enable transactions," make it "legal, not as is currently the case."
It would also be necessary to allow the possibility of inheriting crypto and allow for the "joint ownership" of crypto funds.
___
Learn more:
– Lawyers Take Aim at Russia's Crypto Legislation
– The G7 Taxman Is Coming for Your Crypto Profits
– Here Are the Ways Governments Could Attack Bitcoin – and None of them Sound Hot
– Can't Beat Crypto Regulators? Educate Them
– Regulators Ponder Strategy As Bitcoin & Co Are Too Large to Ignore
– A Hint From Davos: Regulating Crypto Is 'in the Public Interest'
Giant Rakuten to Let Customers Charge E-Pay Accounts with BTC, ETH, BCH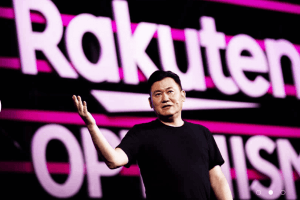 The Japanese e-commerce and business giant Rakuten has taken yet another significant step into the world of crypto – by linking its crypto platform with its e-pay operations.
In an official release, the firm announced that it would allow customers of its Rakuten Wallet crypto wallet and exchange platform to top up their e-pay accounts using bitcoin (BTC), ethereum (ETH) and bitcoin cash (BCH), in what it claimed was a Japanese first: The company stated that no other firms allowed "charge-free" crypto-to-e-pay transactions.
The company operates its own Rakuten Cash and Rakuten Pay ecosystems, which allows customers to spend their money via smartphone apps at participating outlets, including the convenience store chains Lawson and 7 Eleven, as well as the Seiyu supermarket group.
Rakuten Cash can also be exchanged for Rakuten Points, which can be used to pay at partner firms like McDonald's in Japan, as well as the retail chain FamilyMart.
The gateway will mean that crypto customers will also be able to spend their tokens on a range of Rakuten's own products and services, including its mobile operations, travel, streaming services, as well as its Kobo e-books and audiobooks retailing platform.
The company noted that only customers of its standard crypto wallet would be able to access the Rakuten Cash-buying function, and not the users of its crypto margin trading app – Wallet Pro.
To drum up support for its new offer, the firm announced that it would credit anyone seeking to top up their Rakuten Cash wallets using crypto would receive additional points – as part of a campaign that will run until March 24.
In a further boost for crypto users, the firm will be adding a tab to its e-pay app that will navigate users directly to a Rakuten Wallet-hosted crypto pay interface.
The firm stated that the service would launch in spring this year and crypto transactions would be restricted to a minimum of around USD 9.50, with a maximum monthly limit of USD 950,000.
___
Learn more:
– Business Heavyweight Rakuten Offers Bitcoin 'Cashback' on Pizza Delivery
– BIS and SWIFT Intensify Race With Crypto For Cross-Border Payments
– Bill Gates Champions His Own 'Digital Money' – But What Is It?
– PayPal Touts Crypto For Its 'Super App,' But It Won't Buy Bitcoin Just Yet
– Digital Yuan Must Dethrone Alipay, WeChat Pay Before Taking on USD – Researcher